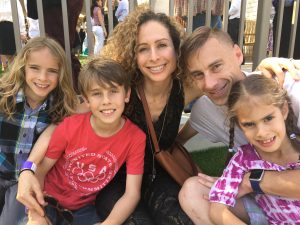 Earth Junky is a family owned company based in Burbank, California.  We are a family of 5 and as consumers, we understand the importance of buying high-quality products that function well, feel great to use and serve our family well for years.
If you prefer simplicity and sustainability to bells, whistles and fancy packaging, then Earth Junky is the brand for you.  We like nice things!  And we have come to realize that we don't have to sacrifice having nice things in order to protect the earth.  It occurred to us that our favorite home items happen to be the ones that serve not only us, but also the planet.   While most of our friends and neighbors are using disposable this and that, we were using reusable versions of the same products and loving them.  This inspired us to create our own line of eco-friendly, sustainable products that we could share with the world.
We promise to create and manufacture high-quality home goods that you will love to use.  Quality products that wear well, wash well and even get better over time.  We promise to source organic, fair-trade and sustainable materials and not to over package them.  Earth Junky products are the ones you will use year after year, tell your friends about and give as gifts.
With Earth Junky, the mundane can be memorable and the daily can be divine.  These are products that enhance your daily experience while at the same time, happen to be saving the planet.  You don't have to go 'without' in order to do the right thing. In fact, you can have MORE with LESS.  And by buying products that are sourced with sustainable, long-lasting materials and using them in place of their disposable counterparts, you will find that your favorite things become not the most indulgent, but the ones that make you an Earth Junky.